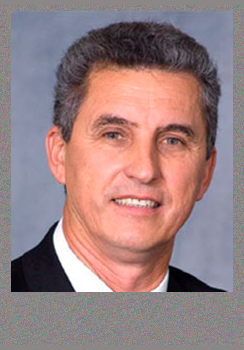 Nikolay A. Bugriyev was born in the Stavropol region in the city of Ust'Dzheguta, Russia, on May 10, 1954. Because there was no any church available, he began his Christian ministry in a private residence in the city of Pyatigorsk in 1967 at the age of twelve.
He received his High School diploma in 1970 at the age of sixteen. Two years later he was baptized on August 25, in Pyatigorsk .
In 1975 Nikolay assumed the responsibilities of leader of the church's youth group. In 1977 he enrolled in the Polytechnic Institute where he studied for three years. Studies here were terminated due to ideological differences.
At the age of 28 he married Galina.
Nikolay became an evangelist in the Stavropol region and established a new church in city of Zeleznovodsk in 1986. On October 26, 1991, Nikolay was ordained a pastor and served churches in both Mariynskaya and Zheleznovodsk.
In October 1993, Nikolay immigrated to the United States and become a member of First Slavic Evangelical Baptist Church (FSEBC) in city of Sacramento. The following year, he was elected Youth pastor of the FCEBC. In 1996, Nikolay was elected to the Board of Directors of the Slavic Community Center of Sacramento, and in 1997 became a Missionary pastor.
Since 1998 Nikolay has been going to Russia on missionary trips to spread the word of God from Central Russia to Siberia. In January 2006, Nikolay was elected as President of the Slavic International Pastors Association of Sacramento.
In 2006 conference of Pacific Coast Slavic Baptist Association, Nikolay was elected as a President of PCSBA and served on this position until 2014.  In 2007, he started a new church in Rocklin. He currently serves as senior pastor for the Rocklin Baptist Church.
Nikolay and Galina have been blessed with six children and seven grandchildren.