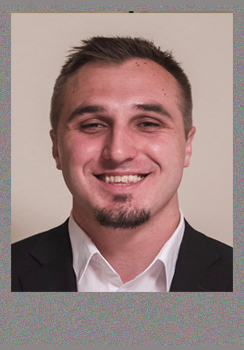 Bogdan ZagorodniyYouth Ministry Department Director
The Department's Mission Statement
The PCSBA Youth Ministry Department exists all for the purpose of encouraging & equipping young men & women in the churches of the PCSBA to:
Grow in their relationship with Christ through His Word
Be committed to the ministries in their local church
Passionately participate in the Great Commission.
These specific goals will be accomplished through the following means:
Creating events that promote Christian fellowship
Creating events that provide solid spiritual edification
Setting up training opportunities for youth leaders
Unifying the youth ministries across our association.
The PCSBA Youth Committee will consist of the various youth leaders of the local churches that are part of our association and any other individuals who want to take part in accomplishing the purpose of encouraging and equipping the youth of our association to grow in Christ, be faithful in their local churches, and passionately participate in the spread of the Gospel.
The PCSBA Youth Committee will gather on a monthly basis to discuss and plan various events, seminars, camps, conferences, and other activities of the like that will be useful for accomplishing the edification of the youth in our churches. These monthly meetings will also exist for the purpose of casting vision for new projects for the PCSBA Youth Committee that will benefit the specific needs recognized by the youth leaders in their local congregations.

The chief end in this ministry is to glorify God by encouraging and equipping the youth of our churches to find their joy in Christ as their aim to serve Him faithfully in the spread of the Gospel in their local communities, all for the advancement of His Kingdom.

Annual Events:
Youth Conference
Camp Skala
SoCal Beach Party
Youth Leaders Retreat/Conference
These four annual events are the core events that happen each and every year, but are not the only activities coordinated by the PCSBA Youth Committee.
The Department:
Head of Department: Bogdan Zagorodniy: (916) 844-9453,

This email address is being protected from spambots. You need JavaScript enabled to view it.

Secretary: Julie Tolok: (916) 877-0198,

This email address is being protected from spambots. You need JavaScript enabled to view it.

The full department directory is presented in this file.