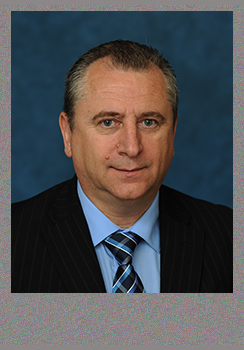 Alexander Pronin,Education Department Director
Institute of the ministry "Blagovest" has been formed to provide spiritual education for everyone who wants to work in the field of God. While most seminaries and colleges offer training first and implement it later,, our school provides a unique training that allows students to learn and instantly apply it in their ministry and personal life.
The school programs include:
Church Ministry

Foundation of Faith (one year training, 195 academic hours)
Preaching God's Word (one year training, 195 academic hours)
Sunday School Teacher (one year training, 195 academic hours)
Mission Ministry (one year training, 195 academic hours)
There are two levels of education: "B" - the average level and "C" - "Bachelor of the church ministry."
The school staff consists of 18 people. All teachers have a religious education and work experience in church ministry.

School of Christian Interpreters
The purpose of school:
Assist local churches to organize bilingual services
Assist Christian interpreters to gain the minimum, necessary knowledge of performing translation


The school's goals:
Acquaint students with different types and peculiarities of interpretation:

Written translation
Conversation translation - consecutive interpretation
Church service translation - simultaneous translation

Teach student how to make analysis of translation quality and solve translation problems
Provide students with the most often used and difficult to translate Christian terms and words.


There is a fee for this school. For additional information please call Alexander Pronin: (916) 832-0025.