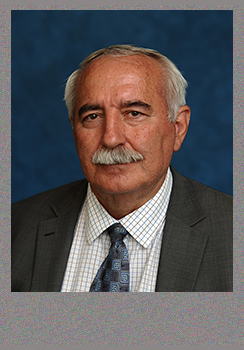 Victor Butaev,
Prison Ministry Department Director

Prison ministry is a very difficult ministry with many obstacles. First, you need to work hard in order to get permission to visit the prisoners. But even after permission is received, it is not always possible to do everything as planned. Prison is a prison; it lives by its own rules and order. Permission to visit may be canceled at any time. And nobody cares that people from the prison ministry have come a long and difficult path, traveling 500-800 miles in the hot climates of California, and that they have sacrificed their time and a lot of money.
Second, not just any person is allowed in the prison. Every candidate is tested, which, of course, takes time.
Third, the success of this ministry depends entirely on prayers and God's blessing. But as is well known, to raise people to prayer is a particularly difficult task.
Participants of this ministry not only visit the prison, but also participate in the deportation trials, write supporting letters, help prisoners (who do not have families) by sending them Christian literature, clothes, and things needed for their personal hygiene.
Tragically, there are dozens of young and not so young Slavic people in the California prisons who have violated the laws of God and man and are now paying a high price. The prison ministry was established to help them find forgiveness in Christ.
It began in 2006 with a small group of Bryte Church members. Over the years, the service expanded. Currently there are more than 100 people from the various churches of the Association. More on this ministry is described in the video (in Russian) - see a link below.
The department:
Head of the department: Victor Butaev: (916) 372-2785, (916) 717-5944,

This email address is being protected from spambots. You need JavaScript enabled to view it.

Executive Department Committee:

Oleg Bogan: (916) 564-3062, (916) 281-4329,

This email address is being protected from spambots. You need JavaScript enabled to view it.

Alexander Avdeev: (916) 572-0662, (916) 214-6113,

This email address is being protected from spambots. You need JavaScript enabled to view it.

Peter Sachkov: (916) 832-3355
Mikhail Kovalev: (916) 370-2138
Vladimir Onisko: (916) 834-9763

Department secretary: Olga Suprun: (916) 690-3620
Deputy secretary: Olga Rodimina: (916) 384-8232

Correspondence Coordinator

:

Gennady

Proshak

: (916) 207-3765

Video about this ministry:
Some photos about this ministry are below. To see them as a slide-show, please click the first thumbnail.
...Rapid Gallery Loading...