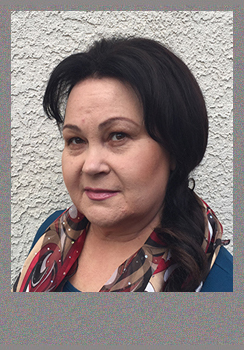 Galina Bugriyev,"Moms in Prayer"
Ministry Department Director
With moms praying together, the international ministry "Moms in Prayer" affects the lives of children and schools worldwide.
"Moms in Prayer" PCSBA's department coordinates, plans, organizes and conducts prayer conferences, workshops, prayer breakfasts and many other activities among moms from different churches. The purpose of these events is to inspire and encourage the moms, grandmothers and sisters of all ages and backgrounds to form prayer groups and stand before God for their children, nieces, nephews, grandchildren, friends and relatives.
The department:
Head of Department: Galina Bugriyev: (916) 256-7363,

This email address is being protected from spambots. You need JavaScript enabled to view it.

or

This email address is being protected from spambots. You need JavaScript enabled to view it.

Olga Drovorub: (916) 397-1532,

This email address is being protected from spambots. You need JavaScript enabled to view it.

– head of women ministry and ministry "Moms in prayer" in Russian Baptist Church of Bryte
Valentina Kostrikina: (916) 344-5816,

This email address is being protected from spambots. You need JavaScript enabled to view it.

- head of women ministry and ministry "Moms in prayer" in Second Slavic Baptist Church.
Website of the International ministry "Moms in Prayer" - http://www.momsinprayer.org.

More information about this ministry may be found in the brochure "Moms in Prayer" (In Russian).
Facebook Page
2017's Plans:

See Calendar for main events
March 11, 2017 - 10th anniversary celebration; main speaker - Fern Nichols
Helpful Materials

When you click on names below, it will open folders with many files.
"MOMS IN PRAYER" MINISTRY