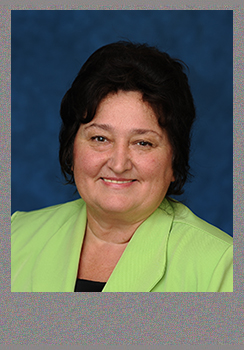 Tatiyana Senina,Women and Orphans Ministry Department Director
The purpose of the ministry is to provide spiritual, emotional, and, if possible, financial support to singles, widows, and orphans. Keeping this in mind, the members of the department organize small, mixed groups where singles, widows, orphans and families meet and get to know each other... Step by step friendships are built among all members of the group. Individual counseling is also provided.
The workers of the department help churches to establish similar ministries locally. Special seminars and conferences are held for this purpose.

The Department:
Head of Department:

Tatiyana Senina: (916) 374-0703,

This email address is being protected from spambots. You need JavaScript enabled to view it.

Peter Lysenko: (916) 834-9068

Secretary: Lubov Kishova: (916) 375-1054,

This email address is being protected from spambots. You need JavaScript enabled to view it.

Deputy Head of Department: Vladimir and Lubov Brodovinskiy: (916) 284-8223.

A lot of other sisters from different churches are also involved in this ministry.
Below, you may see some photos taken during our meetings.
Click on the first thumbnail to view photos in bigger size in slide show.
...Rapid Gallery Loading...