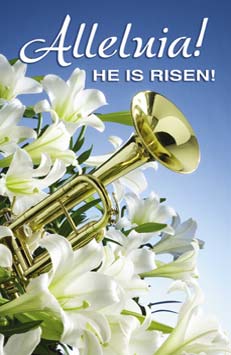 Dear brothers and sisters! Please accept a warm Easter greeting!
Christ has risen! He has risen indeed!
This great event is not accidental. Jesus Christ said a lot about His death and resurrection to His disciples but they did not heard Him! They were not ready to receive the good news of the resurrection. Their doubt and unbelief accompanied all of the events related to the resurrection of Christ. The risen Christ told them: "It is written, that the Christ would suffer and rise again from the dad the tired day, and that repentance for forgiveness of sins would be proclaimed in His name to all the nations, beginning from Jerusalem" Luke. 24:46-47.
The risen Christ strengthened the disciples' faith. "To whom also he shewed himself alive after his passion by many infallible proofs, being seen of them forty days, and speaking of the things pertaining to the kingdom of God".  Acts 1:3.
The resurrection is the main theme of the apostles' preaching. While being in the Jewish synagogue of Thessalonica, Apostle Paul spent three Sabbaths talking to visitors about the Scriptures opening up to them and proving to them that Christ must have suffered and raise from the dead, and that this Christ is Jesus whom he is preaching to them.
Faith in the resurrection of Christ saves us. This is the proclamation of the Gospel's good news! "that if you confess with your mouth Jesus as Lord, and believe in your heart that God raised Him from the dead, you will be saved"
This is the foundation of our faith and our salvation, our past, present, and future.
May our hearts be filled with special joy, light, and gladness during these days of celebration.
Christ has risen indeed!
Ivan Mileyev
PCSBA's President