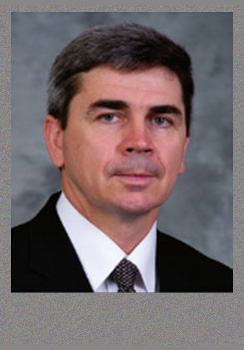 In 1980 Mikhail came to the Lord and was baptized in 1986. In 1989, he married Liliana Petrovna Semeryuk and moved to Dushanbe, Tadzhikistan. His father-in-law, Peter Andreyevich Semeryuk had a huge impact on the spiritual formation of Mikhail. Along with his wife, they were active in the children, youth, and music ministries. They visited orphanages, juvenile detention centers, and small churches. In 1990, he was ordained to be a deacon and was actively involved in ministry of charitable organization named "Hope".
In 1994, his family moved to the US and settled in Sacramento. The Russian Baptist Church of Bryte very quickly became a dear and beloved church for them. Along with his wife Liliana, they served in the children and teens ministry for many years.

In 1999, he was nominated and ordained to be a pastor, and he is ministering in that capacity even today. His main responsibilities are preaching, premarital and general counseling, and visiting the sick and those in prisons.

In all of his years in the US, the secular work and church ministry, family and community obligations, seminary education and self-study didn't always mix naturally, but as strange as it might seem, they came with God's blessings. Studying at the Theological Seminary of Moscow was special blessing in the last years.

Mikhail Yuryevich was elected to be the vice-president of the PCSBA in 2008.
He and his wife Liliana have three daughters: Victoria, Kristina, and Oksana.